---
Commander-in-Chief of the Libyan Army praises role of the General Staff in organizing and promoting work of military units.
Pulbished on: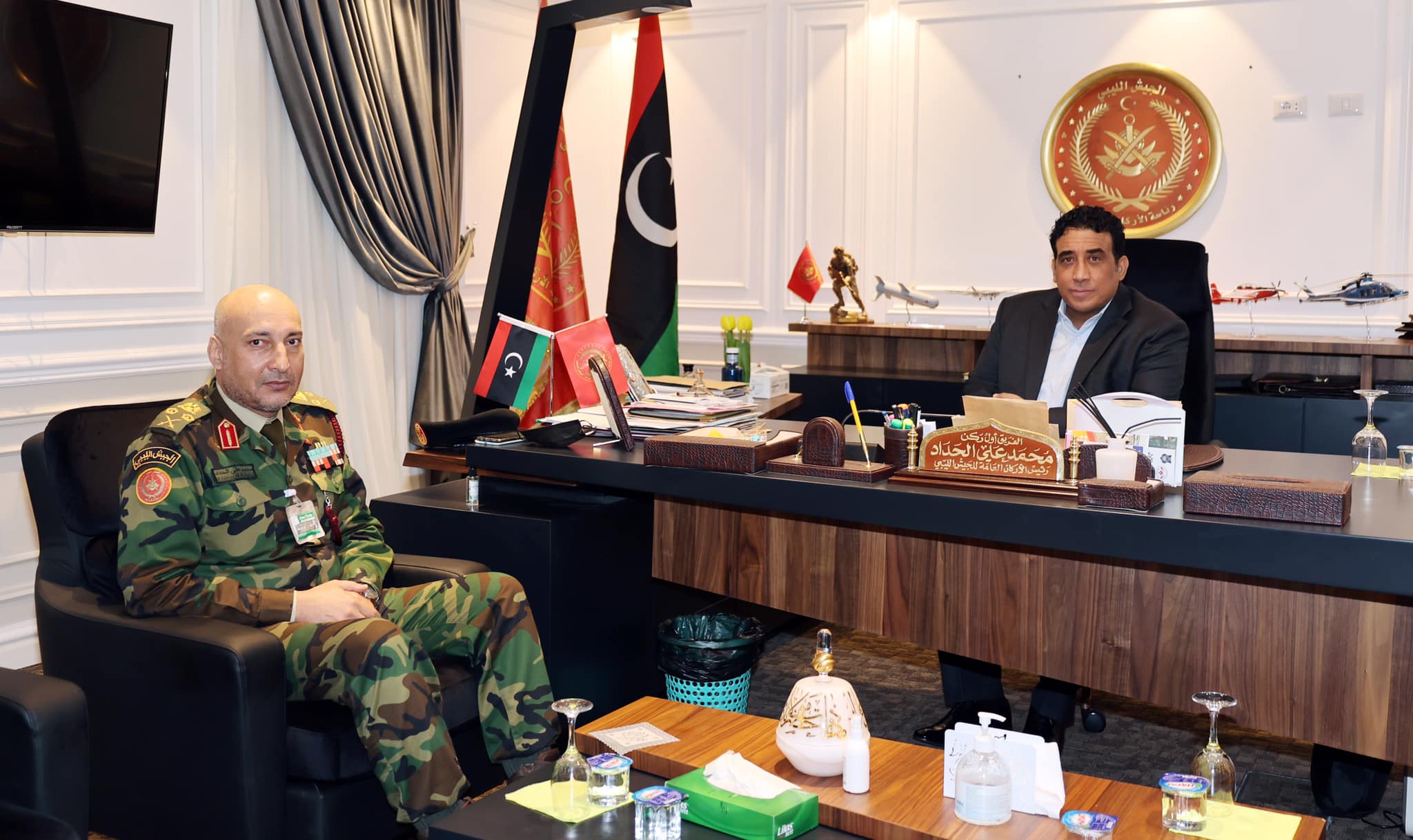 Tripoli, 29 November 2021 (Lana) Commander-in-Chief of the Libyan Army Mohammed Al Mnefi praised role of the chief of Army General Staff, in organizing the work of military units, promoting them, and working to raise the efficiency of their members. This came at a meeting Al Mnefi had with the Chief of the General Staff Mohamed Al Haddad.
The Chief of Staff outlined the successes achieved by the presidency in the past months to organize the work of military staff, according to the Communication Office of the President of the Presidential Council on his official SMS page.
Al Mnefi confirmed his support for the chief of staff as one of the pillars of the military establishment so that it can perform its mission.
=Lana=